Shredding Technology
Willibald Shredder UZ80
The UZ 80 stationary universal shredder, with its 12 swinging flails, is the ideal shredder for processing a wide variety of long-fibre biogas substrates. The UZ 80 shreds and frays the substrate optimally for the biological process. The narrow, free-swinging flails of the rotor shred the substrate together with the three comb-like counterblades. The individually exchangeable counter-blades can be adjusted to the desired degree of comminution by means of an adjusting screw. The rotor is driven by a 45 kW electric motor via a belt drive. The processed substrate is then fed directly into the fermenter by means of screw conveyors or a liquid feed system. By placing the shredder on an underframe with a roller carriage, it can be pushed out of the process when servicing is required. This results in optimal accessibility to all relevant components. Via a bypass channel, the substrate can still be fed to the downstream conveyor line, thus reducing feeding failures to a minimum. The UZ 80 shredder can also be removed from the feeding process in the case of seasonal substrate mixes that do not require separate preparation, in order to avoid unnecessary costs.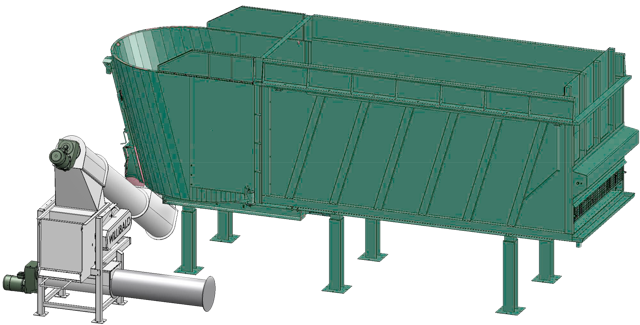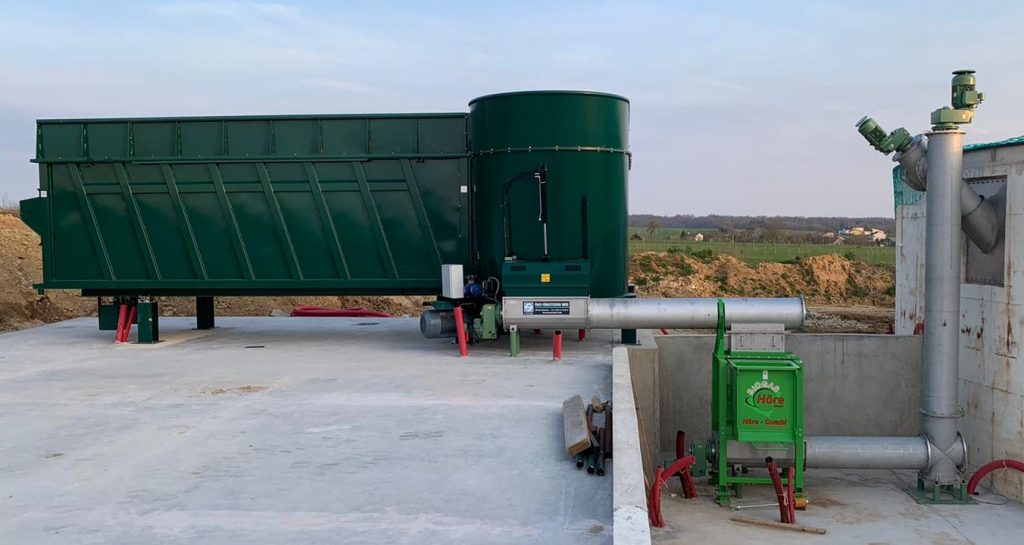 Manually adjustable via screws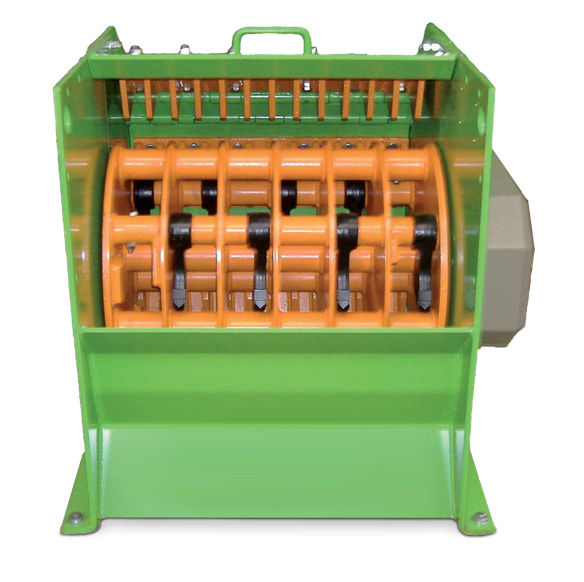 Rotor
with free-swinging flails