Höre-Combi
Biogas Dosing System
The Höre-Combi can process the most difficult substrates, such as manure, maize straw and grass silage, without any problems. The substrate is fed from the container into the mixer via a push wall. The container volume of the dosing system can be used completely.

All Combi feeders are equipped with a PTM weighing system as standard. Due to the robust construction and the processing of high-quality stainless steel parts and components, the Combi dosing unit is characterised as a reliable and long-lasting system. The Höre-Combi series also impresses with its low power and wear costs.
Combi 9.000-2S
with shredder UZ 80
Combi 4.000
with feeding screw on liqid feed system
Combi 4.500
with hydraulic roof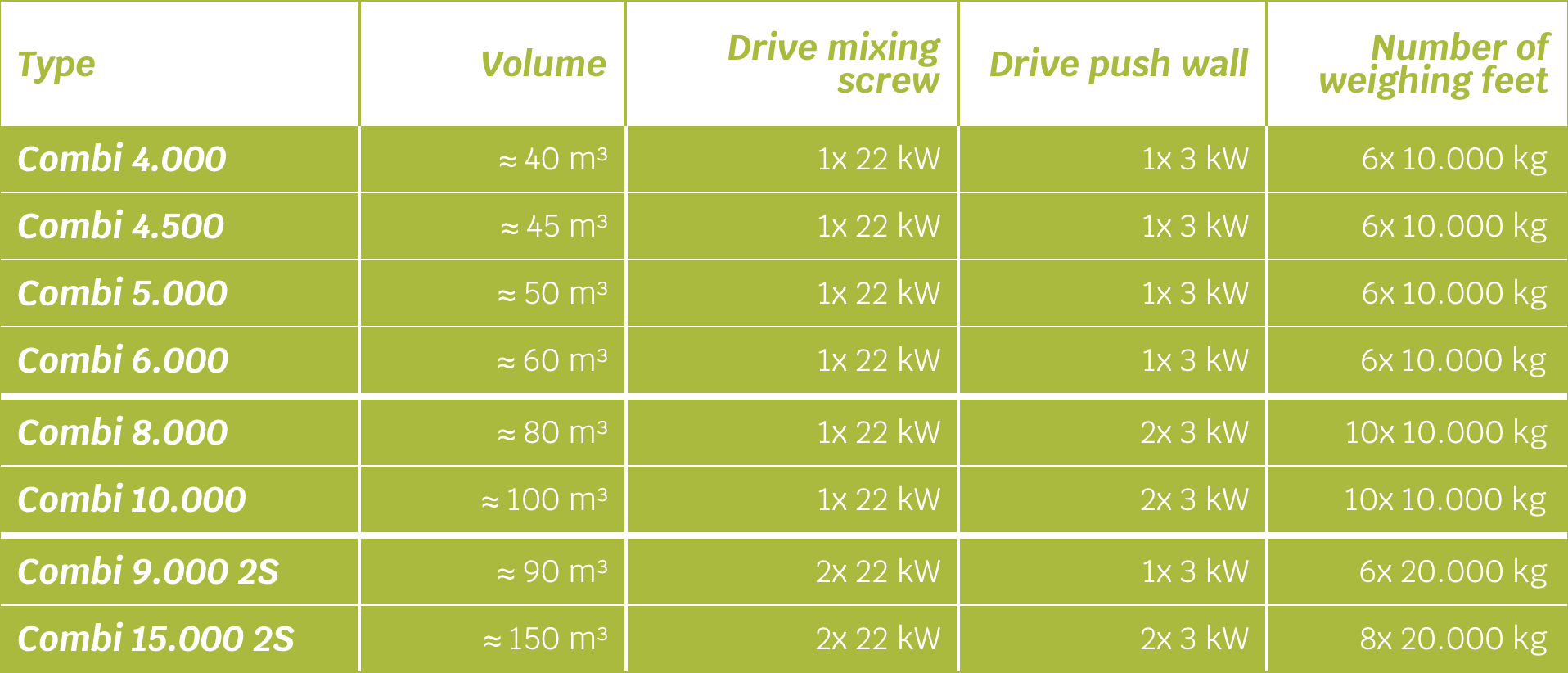 Mixing screws
for dosing systems
with low own power consumption
Stainless steel – solid manure screw